Programs & Philosophy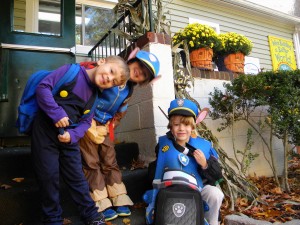 Our picturesque, country like setting provides the perfect environment for pre-schoolers to fulfill their greatest potential and to develop the attitude toward learning which will foster their future development.
It is our belief that early childhood should be a time of fun, warmth, security, exploration and discovery. Pre-school children are creative and receptive. Our staff strives to nurture and encourage these qualities in the children who attend our program.
Our Nursery and Pre-School programs provide an atmosphere that encourages social, emotional, physical and intellectual growth and development of the child as a whole.

Curriculum
Planned within the framework of The Maplewood School philosophy is a curriculum that includes sharing and conversation times, stories, songs and fingerplays. Creative art activities and crafts. Games and large muscle activities. Small muscle development through cutting, coloring, drawing, writing and table top manipulatives. Field trips throughout the community. Science and nature activities. Exposure to shapes. colors, numbers and letters. Development of reading readiness skills. Computer experience designed to be age and ability appropriate. The celebration of birthdays and all holidays. A myriad of other nurturing and educational experiences.
Sessions, Hours & Tuition
Enrollment for our 2018-19 school year is now underway. The tuition schedule below reflects our 2018-2019 Early Bird rates in effect until March, 15, 2018. Please call if you have any questions or would like to schedule a school tour.
| | | |
| --- | --- | --- |
| | Full Day Programs | Extended Day Programs |
| | 9:00 AM to 4:00 PM | 7:00 AM to 6:00 PM |
| 5 Days Per Week | $995.00 Per Month | $1,120.00 Per Month |
| 3 Days Per Week | $765.00 Per Month | $875.00 Per Month |
| 2 Days Per Week | $635.00 Per Month | $715.00 Per Month |
Half Day Programs 
 Extended Day Programs
9 AM to 12 PM /
1 PM to 4 PM
 7:00 AM to 9 AM /
4 PM to 6 PM
5 Days Per Week
$640.00 Per Month
$720.00 Per Month
3 Days Per Week
$525.00 Per Month
$600.00 Per Month
2 Days Per Week
$370.00 Per Month
$430.00 Per Month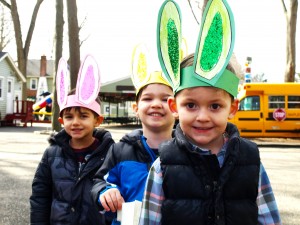 A non-refundable registration fee of $25.00 and a deposit of $100.00 are due upon enrollment.  The $100.00 deposit is deducted from September tuition and is refundable should you decide not to join us. Tuition is based on an annual fee, which is paid in ten monthly installments.  The first installment is due on August 1st, 2018.
Transportation is provided in all programs except extended day.
Lunch is included in our full day programs.
A nutritious snack is included for all students.
Please call us if you have any questions or are interested in a school tour.