The Maplewood School Staff: Making a Difference in Children's Lives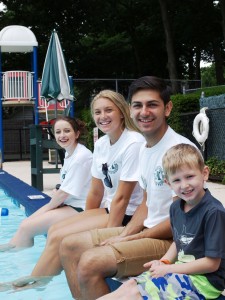 Our staff members are the heart and soul of Maplewood School. It is their love, energy and talent that provide Maplewood campers extraordinary summers and lifelong memories. Maplewood staff members are inspirational teachers and spirited leaders who help campers build skills, form friendships and have the most FUN imaginable. If you are looking to spend your summer making a positive impact within a dynamic camp environment, Maplewood may be right for you.
The Maplewood staff is a team of dedicated individuals 100% committed to making a difference in the lives of children. Our staff members are highly interactive team-players who take pride in all they do. They love kids and thrive in the camp setting. They are upbeat, enthusiastic role models willing to give their full effort to create an extraordinary camp experience. And, above all, they always put CHILDREN FIRST!
The necessary paperwork for employment to Maplewood School is provided below. These documents are available in Adobe® .pdf format. If clicking on the documents below does not bring the document up, you may obtain the .pdf reader at no charge from here. These documents can be mailed to Maplewood School,  2166 Wantagh Avenue, Wantagh, NY 11793.
(Please print and complete the forms. Mail forms to Maplewood) 
Employment Application
Reference Form (3 references are required)
Health Form
Forms for Hired Staff Members